Design Sprint 2.0 Certification
On 6 November 2018, I completed my training using the course "Design Sprint Masterclass" delivered by AJ&Smart and Jake Knapp, creator of the Design Sprint.
The masterlcass can be found here: https://go.ajsmart.com/masterclass
Later in 2020, I completed the additional module "running remote design sprints" that was released in response to the covid pandemic.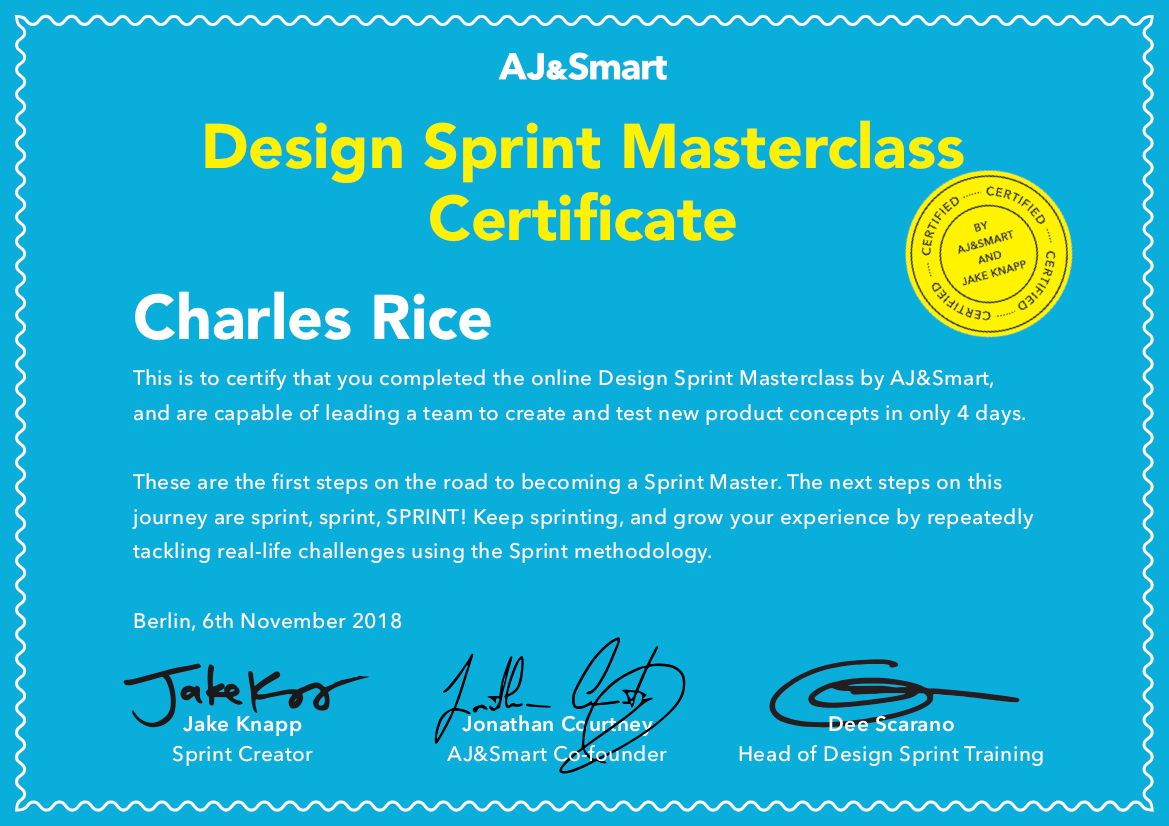 Key achievements
Certified Design Sprint 2.0 Facilitator
'Design Sprint: Manchester' Meetup founder and organiser (300+ members before shutting down)
Five complete Sprints as combined Designer and Facilitator
My 'Sprint Book' is signed by Jake Knapp
Credited test reader of 'Make Time' by Jake Knapp
Gave a talk at UX Crunch (1,500+ members) about my Design Sprint experience (which is still the cover image to this day on Meetup.com)
Innovation requires breaking the script; we can't keep using our existing methods and hoping for different results. Stop dreaming, and let's get cracking.